A kidney knowledge survey.
by Dr. Lazowski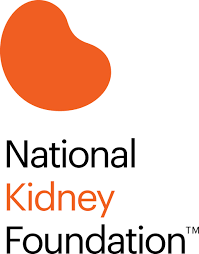 A recently conducted survey by BAV Consulting Market Research, and published by the National Kidney Foundation showed that half of Americans do not fully understand what their kidneys do, or the signs and symptoms of kidney disease. The survey, posed questions to more than 1,000 U.S. adults. Researchers found that only 46% of Americans understood that the kidneys produce urine, while 52% said they thought a urine test might catch the first signs of kidney disease.
"Kidneys are vital organs, but unfortunately Americans may not understand the role of their kidneys," said Joseph Vassalotti, MD, National Kidney Foundation's Chief Medical Officer. "Kidneys produce urine to cleanse the body of wastes. Urine also happens to be one of the best ways to identify the early stages of kidney disease – by looking for albumin or protein in the urine."
The study also showed that 63% of respondents had never talked to a healthcare professional about their kidneys. Another 61% stated that they were unsure or had never been tested for kidney disease.
Kidney disease may be silent, it's critically important that anyone at risk—those with high blood pressure, diabetes, age over 60 or a family history of kidney failure get tested by their primary care physician. 1 in 3 American adults is at high risk for developing kidney disease today. 1 in 9 American adults have kidney disease - and most don't know it. Early detection and treatment can slow or prevent the progression of kidney disease.
Kidney disease risk can be reduced by controlling blood pressure and blood
sugar, quitting smoking, regular exercise, and maintaining a healthy weight.
This study shows the need to educate the public not only about kidney disease and its risk factors, but about basic kidney function and the simple tests that can catch kidney disease early.
For more information, please visit National Kidney Foundation web page: