About our Practice
Our practice was founded in 2002 and we serve the communities of Boston's South Shore, Cape Cod and the South Coast (Wareham).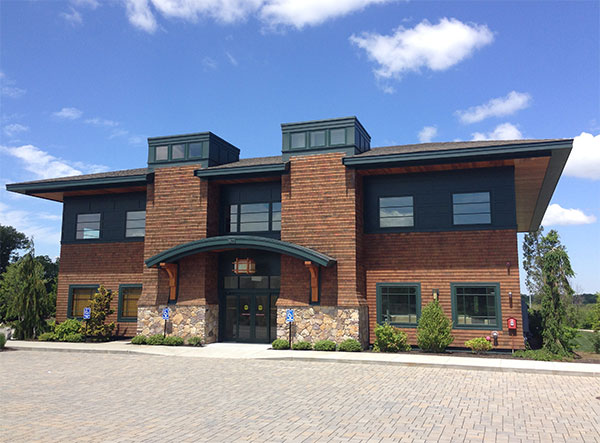 We are dedicated to providing the highest quality medical care for patients with kidney disease.
Nephrologists are physicians who are educated and trained in the prevention, diagnosis and management of patients with kidney disease.
Our main office is in Plymouth, but we also see patients at our satellite offices in Falmouth and Wareham.
We see nephrology consults at Beth Israel Deaconess Hospital - Plymouth, Falmouth Hospital - Falmouth and Tobey Hospital in Wareham.
Renal patients are seen in our office based on referrals from their primary care physician.
Our providers cooperate with physicians at surrounding hospitals and the local community to assist them in their treatment plan for patients with kidney disease.
We manage the care of patients with kidney failure who require life sustaining renal replacement therapy (hemodialysis, peritoneal dialysis) as well as provide continuing care for patients who have received a kidney transplant through follow up visits and health maintenance counseling.
In addition, we treat patients with recurrent kidney stones providing diagnosis, diet adjustments and a treatment plan to help prevent the recurrence of various types of stones.
We also treat patients with electrolyte imbalances such as abnormal sodium, potassium and magnesium levels.
---
The diagnosis and treatment of hypertension has been our interest for many years and we believe that through education and experience we are particularly well prepared to manage patients with this condition. Since hypertension is known to have deleterious effects on multiple organs in the body, it is our priority to help patients manage their high blood pressure.
Our practice cooperates with various hospitals in Boston and we provide follow up care for patients after their discharge from the hospital. We have referred patients who are appropriate candidates for a kidney transplant to the many transplant centers in Boston and we provide continuing care for these patients after surgery.
Patients who require a renal biopsy to diagnosis and treat their kidney disease can have the procedure done at our local hospitals.
In the case of dialysis, we provide these services through our affiliated hospitals in cooperation with Fresenius Medical Care. Patients that are in need of dialysis are admitted to our patient Dialysis Centers in Plymouth, Mashpee and Wareham.
In addition to seeing patients with kidney disease, Dr. Lazowski is also accepting patients for general medical care as a primary care provider at the Plymouth location.
He is particularly interested in the care of patients with hypertension, diabetes, hyperlipidemia and coronary artery disease. He accepts all adult patients over 18 years of age.
All renal and primary care patients who opt into the patient portal will have access to their most recent results from tests/labs/reports as well as receive a summary of their visit after every appointment. Patients will also be able to request appointments via the portal or ask questions.
We accept all major medical insurances and encourage a call to our Plymouth office to make an appointment.